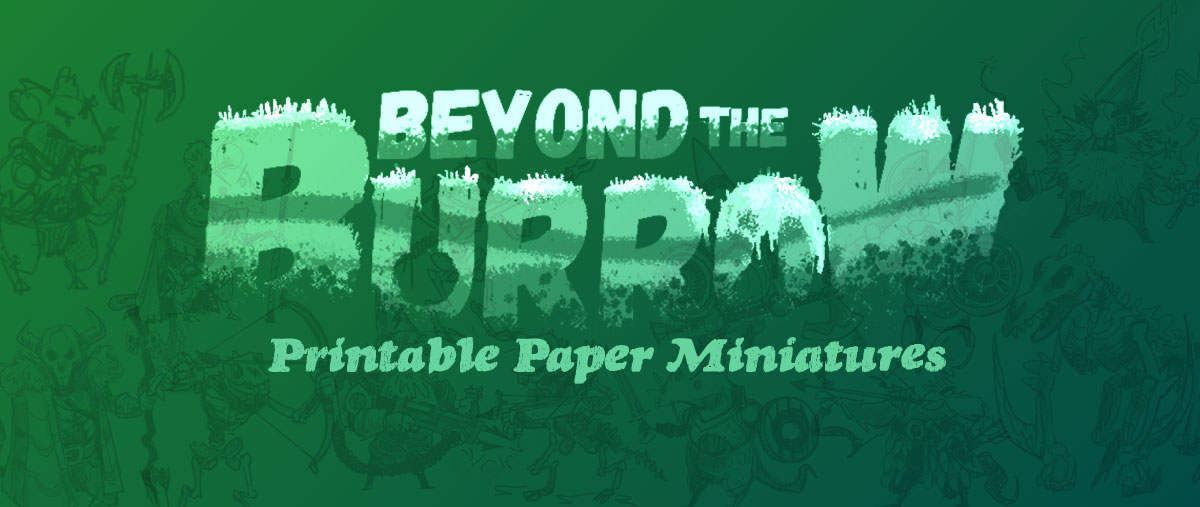 Beyond the Burrow - Warbands Paper Minis
A downloadable paper mini warband
This item includes Print and Play Paper Miniatures for Skirmish Wargames and TTRPGs, as well as some tokens and stat cards. These minis are meant to be system agnostic, and the stats listed on the cards are for a homebrew system I'll get around to sharing one day. You will need to print, cut, and assemble them yourself.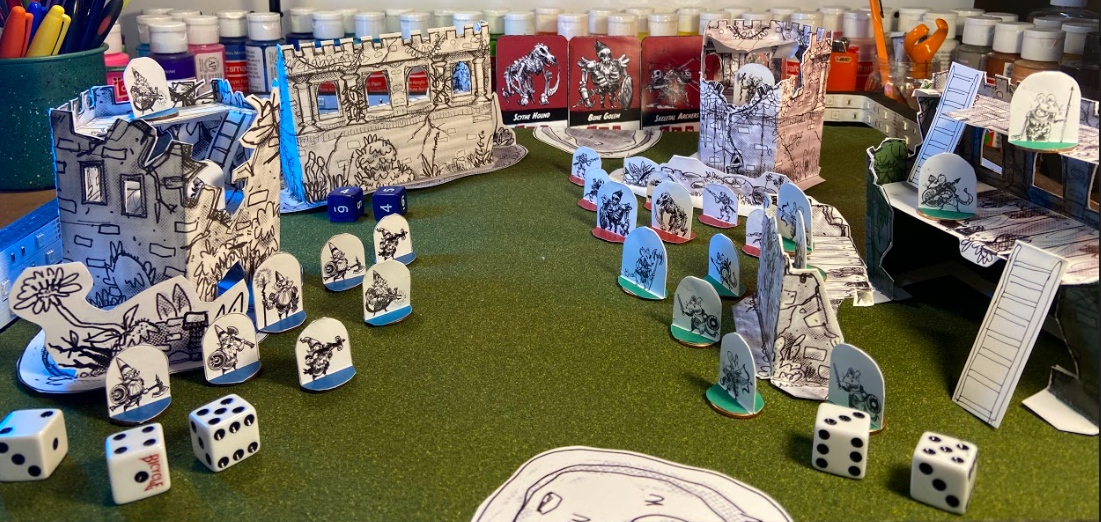 Inspired by skirmish wargames, I wanted to create a few little warbands in my fantasy setting of Beyond the Burrow. This download includes 3 unique warbands, each with unique units and backstory: The Sparkstone Union Gnomes, The Meadowland Mausfolk, and The Necromancer's Bone Beasts.
Each Warband includes:
1 x Captain
1 x Infantry Unit (3 Minis)
1 x Archer Unit (3 Minis)
2 x Special Units
I have a few more warbands I'd love to make, including some kobolds, and a million new unit ideas for all of them. As I complete more warbands I'll make them available in this store for you to download! These are scaled at roughly 18mm scale, which I prefer for smaller gameboard size. I've found these minis fit into 28mm scale quite easily as small-scale figures, so you can easily adapt them for use in you RPG games as well!

Assembly
Prints in color or black and white on standard US Letter 8.5" x 11" paper.

60lb Cardstock or heavy-weight paper works best.

Cut and Assemble using Scissors, Exacto Blades, and glue.

White PVA glue, Superglue(CA), Gluesticks, and Hot Glue will all work fine.

Scoring Folds is very helpful when it comes to assembly
*edit - Fixed Mislabeled PDF. Bone beast warband PDF is now correct!
Need Terrain for your skirmish wargame?
Get our Printable Ruins here: https://johansome.itch.io/tower-and-ruins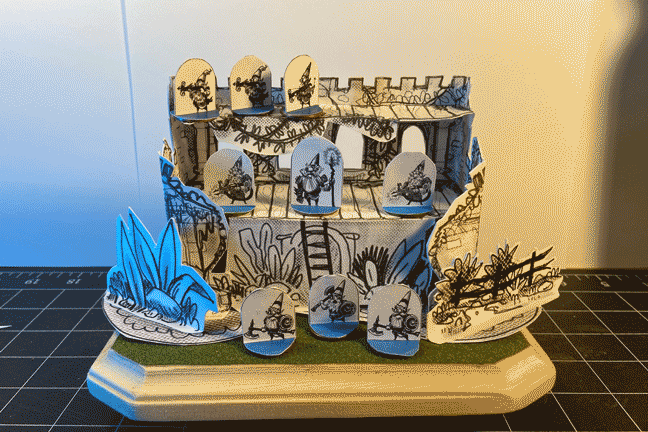 Download
Click download now to get access to the following files:
Meadowland Mausfolk - Warband Minis - 18mm.pdf
1 MB
Sparkstone Gnomes - Warband Minis - 18mm.pdf
1 MB
Necromancers Bone Beasts - Warband Minis - 18mm Scale.pdf
1 MB
Battle Cards and Tokens.pdf
4 MB
Comments
Log in with itch.io to leave a comment.
Fantastic thank you! Any chance you will release the rules? These are perfect for beginning wargamers.
Hey, these are really great!
The mice and bone beasts seem to be attached to the same PDF, though. They are named differently, but the bone beast one is the same as the mice one.
I'll get this updated asap! - This has been fixed! Download the bone beast PDF again and it will be the correct one!