Task Force Terror: Paper Miniatures
This is a set of paper miniatures and an adventure zine to print n' play for tabletop wargames & RPGs.
I created Task Force Terror: The Undead Legion as a rules-light set of monster and character/npc tokens to be adapted for use in your tabletop RPG campaigns.

Included are 9 tokens including 2 Characters/NPCs, 6 undead soldiers, and a crystal.
This set includes these paper miniatures:
Task Force Agent - FlameThrower
Task Force Agent - Psychic
Skelemancer
Bone Golem
Undead Soldiers (3)
Skele-bat
Ember Shards (2)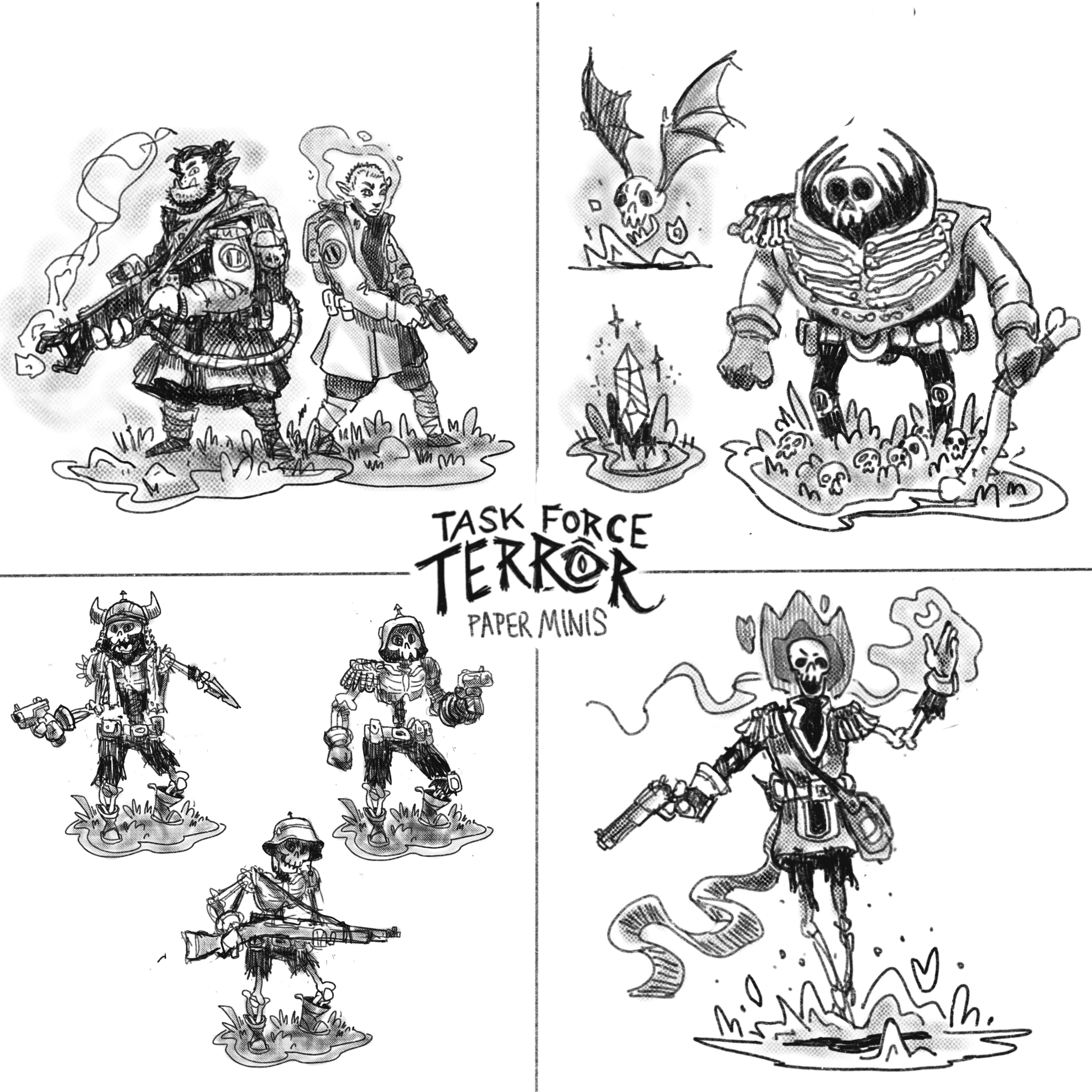 This was initially planned as a mini-adventure where you take 2 task force agents through a short series of encounters in an attempt to defeat the boss, but frankly, I ran out of time and more tempting ideas have to light.
I have left this set to prototype as I may come back and add an additional zine filled with the adventure. The abilities and stats in the zine are intended more as fuel for the imagination, and should not be considered balanced. Like many a dungeon master, I made most of them up on the spot, and have tested none of them.
I trust your judgment 🧙.
Until I come back to this fun little project, I wanted to share these with everyone to use in their campaigns! If you use these in your campaign, I'd love to see them! Tag me @johansome on Twitter and insta.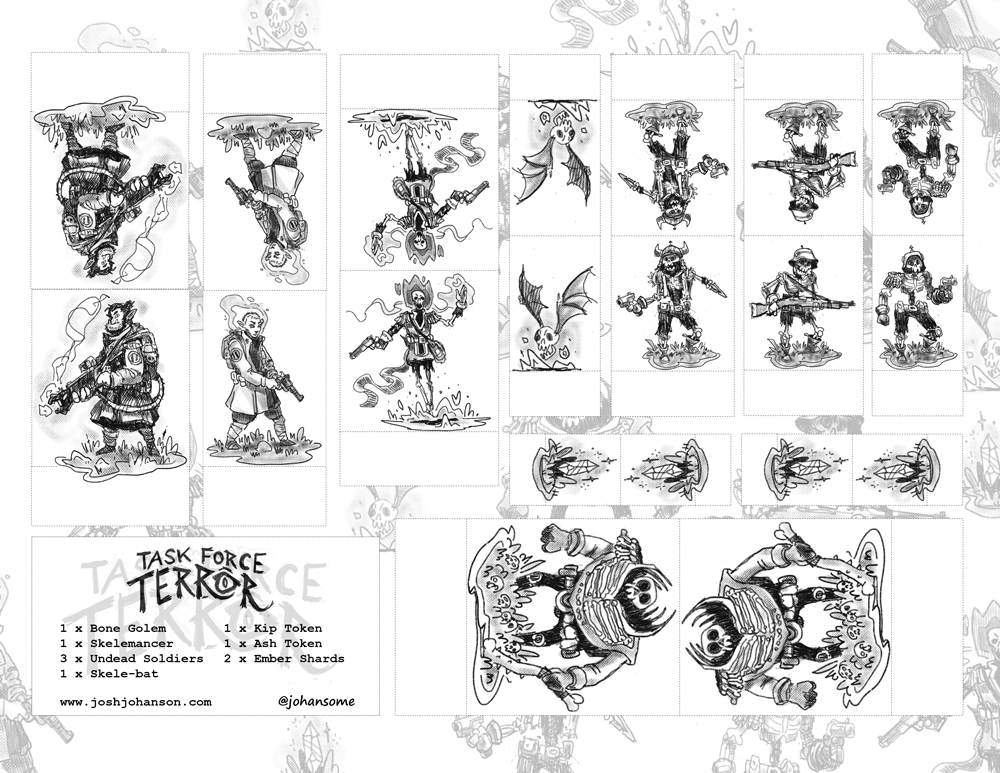 Download
Click download now to get access to the following files:
TaskForceTerror_PaperMinis_HighRes.png
4 MB
TaskForceTerror_PaperMinis_HighRes_NoBG.png
3 MB
TaskForceTerror_Zine_v0.01.pdf
4 MB